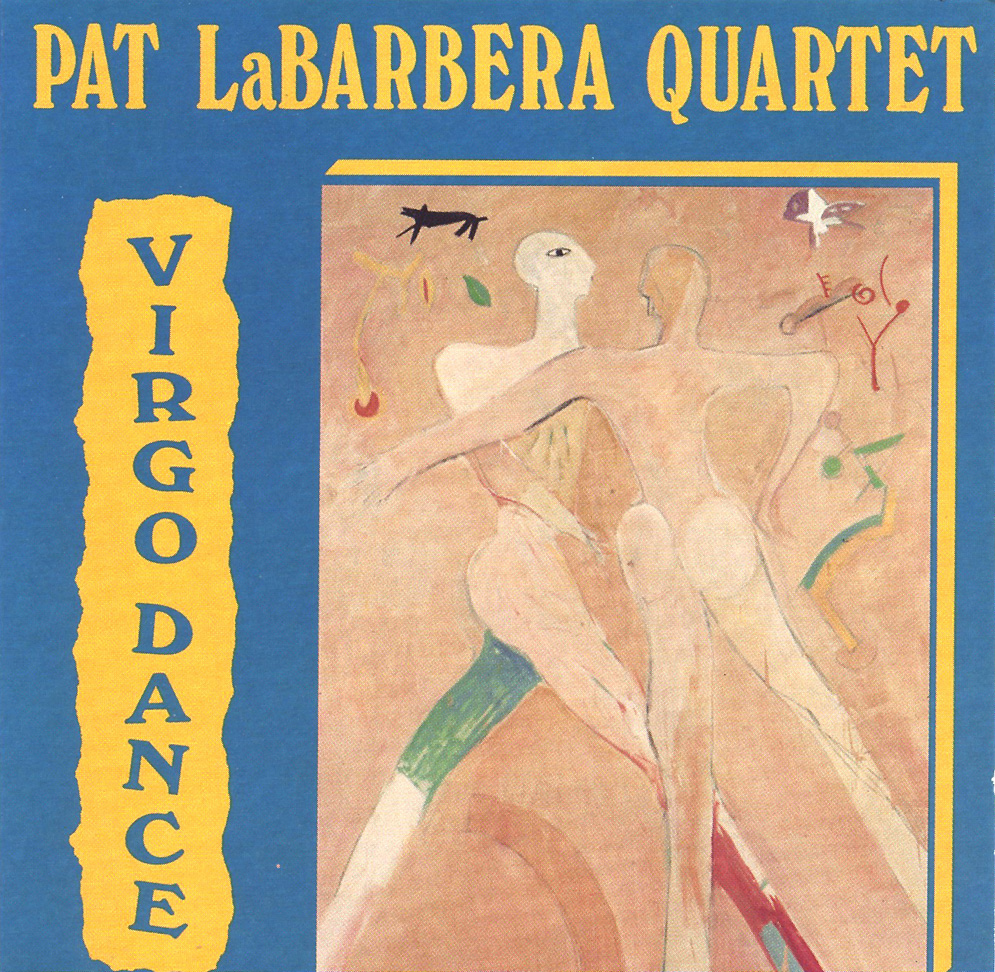 | UPC | REF# | Price |
| --- | --- | --- |
| 068944002429 | JUST 024 | 15 |
Virgo Dance
Pat Labarbera
Label : JUST // Instrumental , Jazz , Saxophone // 1987-11-11
This Justin Time set is one of Pat La Barbera...
This Justin Time set is one of
Pat La Barbera
's better showcases. Listed as playing alto and soprano but actually splitting his time between tenor and soprano,
La Barbera
teams up with three fellow Canadians (pianist
George McFetridge
, bassist
Neil Swainson
, and drummer Greg Pilo) to perform advanced standards, including "Footprints," "Miles Ahead," and
Steve Swallow
's "Eiderdown," plus three group originals. The often-intense interpretations are modal oriented, with
La Barbera
often closely emulating late-'50s/early-'60s
John Coltrane
, particularly on tenor.
Tracks:
CD1
| | | |
| --- | --- | --- |
| 01 | Footprints | 6:27 |
| 02 | Miles ahead | 5:33 |
| 03 | I Fall in Love Too Easily | 6:25 |
| | Your browser does not support the HTML5 Audio element. | |
| 04 | Eiderdown | 6:09 |
| 05 | Alhambra | 7:11 |
| 06 | Once Around the Sun | 6:55 |
| 07 | Virgo Dance | 6:25 |
| 08 | Riddles | 4:08 |
| 09 | Monk's Dream | 6:59 |