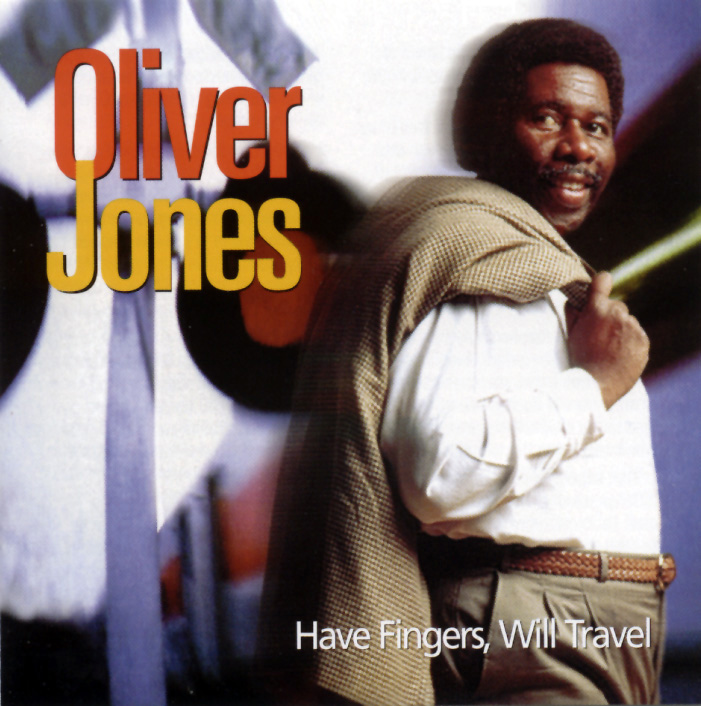 | UPC | REF# | Prix |
| --- | --- | --- |
| 68944010226 | JUST 102 | 12 |
Have Fingers, Will Travel
Oliver Jones
Label : JUST // Jazz , Adult // 1997-09-04
Maintenant Disponible sur iTunes:http://itunes.a...
Maintenant Disponible sur iTunes:
http://itunes.apple.com/ca/album/have-fingers-will-travel/id260234800

Liner NotesIn the highly unpredictable world of jazz, Oliver Jones' success story is highly unusual.
By now most listeners know that Oliver studied piano with Daisy Peterson and that he grew up in Montreal within the giant shadow of Oscar Peterson. The St. Henri district spawned quite a few worthwhile pianists (such as Milton Sealey) but it is safe to say that Oliver Jones is the musician who has fulfilled all the promise he showed as a young man.
The irony is that he waited until he was in his forties before launching a ",jazz", career. In the interim, he spent twenty years in Puerto Rico as music director for shows in the many clubs which catered to the tourist trade.
That experience has certainly made a difference in his acceptance as a musician. He knows how to pace a set, how to keep an audience involved and he has a knack for being able to reach beyond the hardcore jazz fanatics.
This recording with Ray Brown and Jeff Hamilton is the culmination of a twenty-year odyssey and the excellence of the music is a reflection of Oliver's evolving maturity.
It began at Biddle's, the jazz and ribs joint in Montreal, which has kept the music visible in that city for a long time. The room's ambience has always been conducive to pianists who have a funky touch to their playing and Wray Downes and Johnny O'Neal are among those who have continued the tradition established by Oliver.
For Oliver Jones, 1983 was a pivotal year. His live recording from Biddle's was the launching pad for Justin Time Records and also helped spread the word that an exciting performer within the music's central tradition was ready to spread his wings.
In early 1985 he performed for the first time at Toronto's Café, des Copains and has returned annually to that club and its successor - The Montreal Bistro - always performing to full houses. He shared the stage with Sarah Vaughan at Stratford and became a frequent headliner at the Festival International de Jazz de Montreal.
By 1990 he had traveled the universe appearing at festivals and in concerts as far away as Australia and New Zealand as well as a unique tour of West Africa, which was filmed for a television documentary.
In fact his success was such that he was rarely able to spend more than a few days at home at a time. To the chagrin of both listeners and presenters he decided in 1995 to cut back his workload and become semi-retired. That hasn't meant that he has stopped performing. Artists rarely retire completely, for their creative muse doesn't stop and they need to feel the public response in order to fulfill their own lives.
With the daily grind of performances behind him there is more time to intensify the focus and scope of his music. You can hear it in this collection of originals and standards. Each tune has a completeness to its interpretation and a great deal of cohesion.
Oliver Jones continues to gravitate towards the great drawing board of Oscar Peterson for inspiration, but such tunes as ",Street Of Dreams", and ",If I Were A Bell", jog the memory of previous interpretations by Art Tatum/Benny Carter and Miles Davis. Even more personal is the solo outing on ",My Romance",.
Choosing Ray Brown and Jeff Hamilton as his companions was an inspired choice. Ray Brown's understanding of the role of the bass as the bottom instrument could serve as a primer for any musician wishing to work in this field, while Jeff Hamilton's bright, crisp drum sound is perfectly tuned to the piano and bass.
Long ago Duke Ellington wrote ",It Don't Mean A Thing If It Ain't Got That Swing",. Oliver Jones keeps the faith and this recording is a superb example of that dictum. Long may he continue bringing joy into the world of music.
John Norris, July 1997
Publisher, Coda Magazine
Titres:
| | | |
| --- | --- | --- |
| 01 | D.B.G. Blues | 1/19/0 |
| | Your browser does not support the HTML5 Audio element. | |
| 02 | Yvonne | 5:42 |
| | Your browser does not support the HTML5 Audio element. | |
| 03 | Street Of Dreams | 7:21 |
| | Your browser does not support the HTML5 Audio element. | |
| 04 | If I Were A Bell | 8:08 |
| 05 | I'm Thru With Love | 6:27 |
| 06 | Late Afternoon Blues | 8:47 |
| 07 | Without A Song | 5:46 |
| 08 | Charlie B. | 5:03 |
| 09 | Snowy Peaks | 4:00 |
| 10 | Beautiful Jayde | 5:56 |
| 11 | My romance | 6:35 |
Aussi Par Le Même Artiste