Artists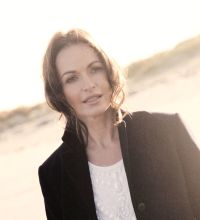 Discography
Sharon Corr
Sharon Corr - Grammy Nominee/Brit Award Winner, singer/songwriter and violinist - hugely
successful both as a member of legendary Irish group The Corrs and as a solo artist has released her second solo album.
'Same Sun' was produced by the legendary producer Mitchell Froom (Sheryl Crow, Ron Sexsmith, Paul McCartney etc.) and recorded in LA. The sound is stripped back and organic - but the melodies flow. Sharon sings from the heart directly to her listeners, creating an incredibly intimate setting and removing the boundaries of over production. She has drawn her influences from the magical song writing of the late 60's early 70's all the way through to today.

The album feels both contemporary and retro at the same time with moving lyrics, some of them inspired by life changing experiences, like her trip to Tanzania with OXFAM Ireland providing that honesty known to Sharon's fans all over the world. Just like life itself the album is bitter-sweet in mood but the melancholy remains unpretentious and balanced. It is raw/unguarded/ emotional and playful - It is Sharon - on each listen you will hear and feel something new.
Become a fan on FB: https://www.facebook.com/SharonCorrOfficial
Follow on Twitter: https://twitter.com/Sharon_Corr
Artist Web: http://www.sharoncorr.com