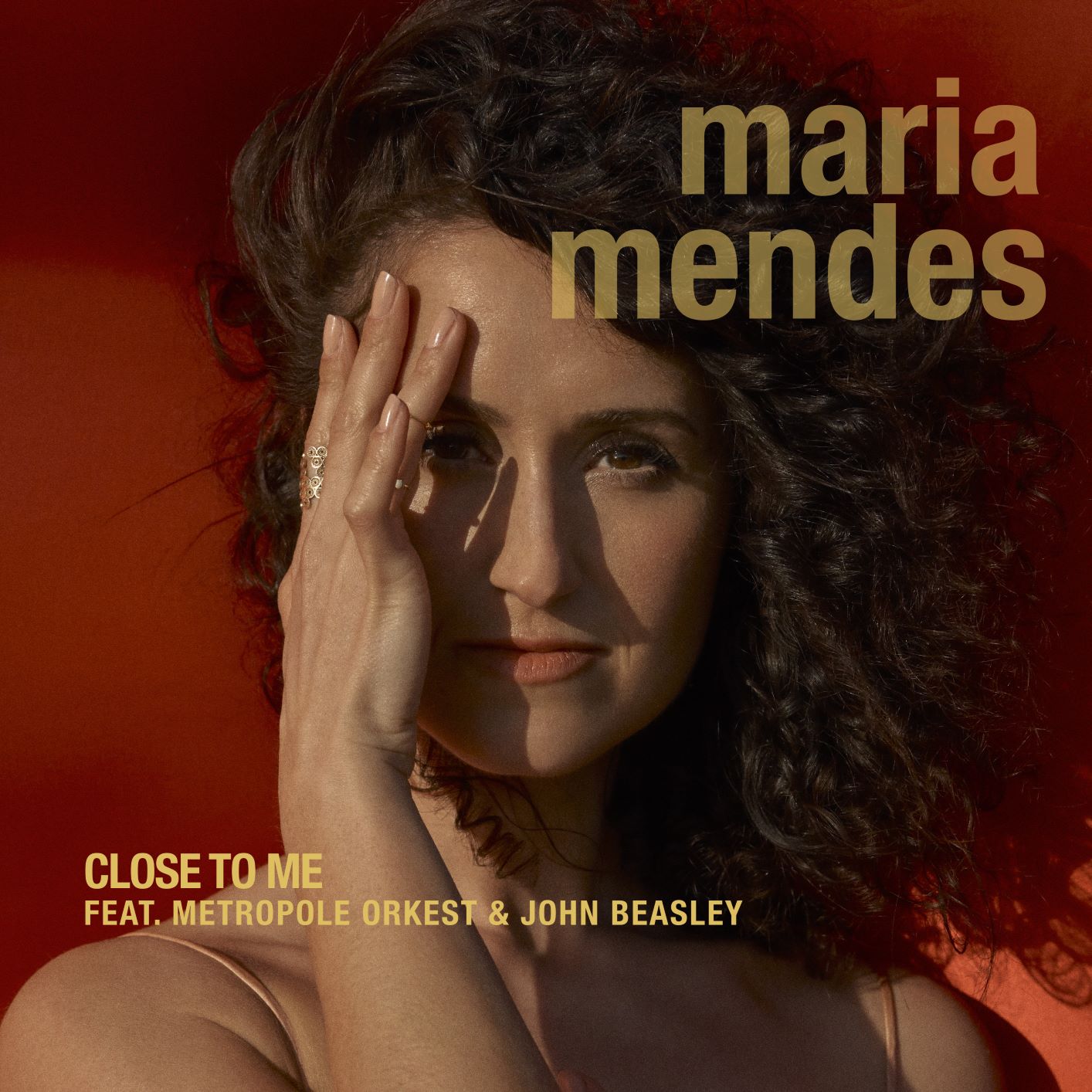 | UPC | REF# | Price |
| --- | --- | --- |
| 068944862122 | JTR 8621-2 | 15 |
Close To Me
Maria Mendes
Label : JTR // Fado , Jazz // 2019-10-25
"A symphonic Jazz approach to Fado", is...
"A symphonic Jazz approach to Fado", is how singer-songwriter Maria Mendes describes the music on her new album Close To Me. "It is not Fado," she immediately emphasizes. "I only used the music and poetry from this genre, but made a completely personal interpretation of it, with new arrangements." In addition, she wrote her own songs, all in the spirit of the genre of her motherland.
The idea for Close To Me gained shape at a festival in the Netherlands, the Dag van de Rotterdamse Jazz. There, in the context of a musical assignment commissioned to her by the festival, Mendes combined the harmonies and melodies of two folk songs; the Portuguese Barco Negro and the Dutch Ketelbinkie. The reactions from the press and the public were so enthusiastic that the singer decided to investigate whether she could also master other fado songs through jazz arrangements. She started working on the repertoire of the Portuguese greats such as Carlos Paredes and Amália Rodrigues and, inspired by their work, also wrote her own songs in which she explores her love for Jazz with her affection for Portugal. Moreover, one of her musical gurus, the Brazilian legend Hermeto Pascoal wrote a fado especially for her.
Mendes did not settle for less with this album. Backing her every step of the way is her band of top Dutch jazz musicians: Karel Boehlee on piano, Jasper Somsen on acoustic bass and Jasper van Hulten on drums and percussion. In addition, she collaborated with the famous multi Grammy Award winning Metropole Orkest (the world's leading Jazz symphonic orchestra) - in a chamber line up of thirty musicians, led by conductor, Grammy nominated Jazz pianist and composer John Beasley, who not only produced the album, but also played the keyboards and wrote the orchestrations
Tracks:
| | | |
| --- | --- | --- |
| 01 | Há Uma Música Do Povo | 05:39 |
| 02 | Tudo Isto é Fado | 04:39 |
| 03 | Dança Do Amor | 04:41 |
| 04 | Verdes Anos | 04:38 |
| 05 | Barco Negro | 05:52 |
| 06 | Fado Da Invejosa | 04:46 |
| | Your browser does not support the HTML5 Audio element. | |
| 07 | Foi Deus | 03:51 |
| 08 | Hermeto's Fado For Maria | 03:37 |
| 09 | Tempo Emotivo | 03:18 |
| 10 | Asas Fechadas | 05:03 |
| 11 | E Se Não For Fado | 04:24 |