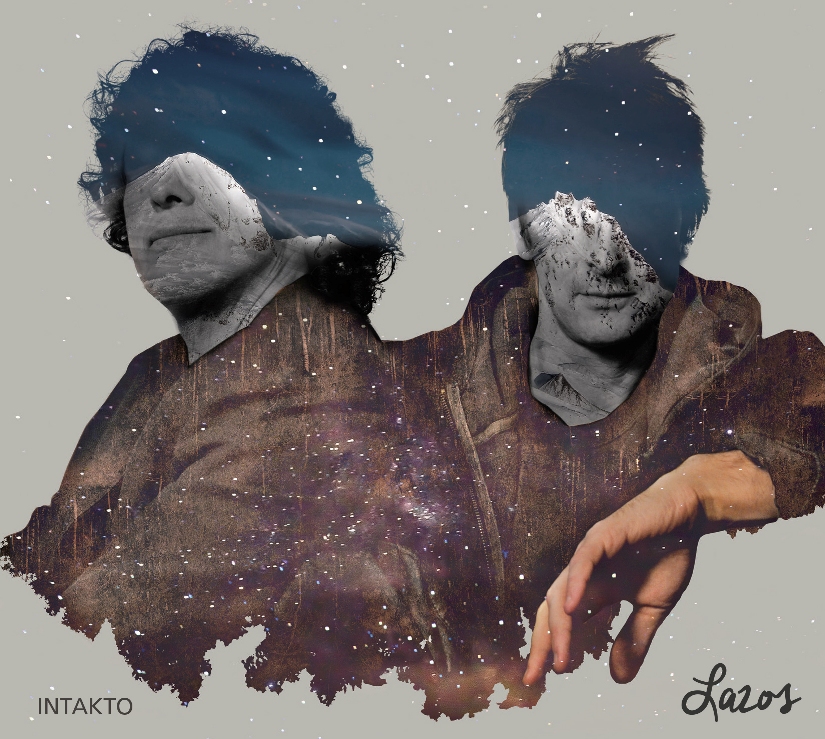 | UPC | REF# | Price |
| --- | --- | --- |
| 068944859528 | JTR 8595 | 16 |
Lazos
Intakto
Label : JTR // World // 2016-05-27
Nine years after the release of their last album T...
Nine years after the release of their last album Todavia, Intakto return with Lazos – (May 27th on the Justin Time label). Led by composer, guitarist and singer Alejandro Venegas and composer and violinist extraordinaire Simon Claude, Intakto are back! Flanked by their loyal collaborators Hugo Larenas (guitar), Sébastien Pellerin (double bass) and Éric Breton (percussion) and featuring Jean-François Groulx (piano), François Lalonde (percussion, electric guitar, drums and vibes) and Esmeralda Sumar (background vocals), the two musicians offer up a dozen new songs on Lazos. It is an album of true and enduring friendship, the best kind of antidote to the passage of time.
Their fans will recognize in Lazos the delicate execution and spirit that has always made Intakto's music so seductive. Recorded in Montreal and produced by François Lalonde, Lazos is an album of enduring friendship - those that last and remain a sweet antidote to the fleeting of time. From the opening piece Un poco de ti – to the beautiful Tu semilla en mi canto to the moving instrumental final, the poignant Con Motto, Lazos is the perfect musical continuation of Intakto's first album (2005) and Todavia (2007)
INTAKTO, who is celebrating its 20th anniversary this year, came from a chance meeting between a guitar from the south and a violin from the north. A surprising chemistry ensued between the two musicians even though their stories were so different. It gave birth to a unique and ever- evolving musical style that transforms itself from show to show. From a simple meeting rose a band who's affirming its identity despite the apparent paradox it represents.
Tracks:
| | | |
| --- | --- | --- |
| 01 | Un Poco De Ti | 04:32 |
| | Your browser does not support the HTML5 Audio element. | |
| 02 | Una Amistad, Dos Mundos, Un Canto | 04:18 |
| 03 | Lo Que Pudimos Ser | 03:59 |
| 04 | Hada Melusina | 04:08 |
| 05 | Tu Semilla En Mi Canto | 03:59 |
| | Your browser does not support the HTML5 Audio element. | |
| 06 | Tus Pasos | 03:26 |
| 07 | Le Tombeau De Boccace | 04:03 |
| 08 | Mi Voz Y Tu Ausencia | 04:08 |
| 09 | Orage A Rouyn | 05:15 |
| 10 | Guardiana De Mis Palabras | 03:30 |
| | Your browser does not support the HTML5 Audio element. | |
| 11 | Hermano Y Luz | 03:30 |
| 12 | Con Motto | 04:31 |