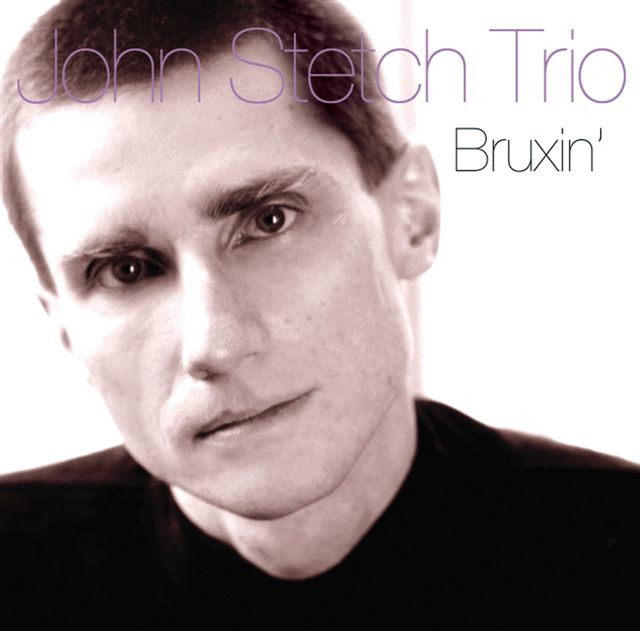 | UPC | REF# | Price |
| --- | --- | --- |
| 68944852529 | JTR 8525 | 10 |
Bruxin'
John Stetch
Label : JTR // // 2006-04-25
The delectable appeal of original music fashioned...
The delectable appeal of original music fashioned by an expert pianist is exemplified in
John Stetch
's
Bruxin'
. It marks the pianist's return to the group format after meeting the challenge of building a solo piano oeuvre with
Ukranianism
,
Standards
, and
Exponentially Monk
. Each track bursts with energy, originality, and waves of rhythmic adventure. The title track, coined from a retro term used by casual jazzers for grinding one's teeth subconsciously, is everything but grinding. It swings in between
Stetch
's brilliant use of block chords and even allows for some humorous a cappella breaks on the ivories. "Circus" is a blues with a typical three-chord structure, in triple meter, played by the trio including
Sean Smith
on bass and
Rodney Green
on drums. On "Green Grove,"
Stetch
further propels his musical personality by clarifying intriguing melodies, harmonies, and textures with strong rhythmic propulsion from
Smith
and
Green
. This is a beautiful waltz that dances in your mind long after the track is over. However, the centerpiece of this excellent recording is his tribute to his wife, titled "The Girl in the Hemp Skirt."
Stetch
's refined touch and precise articulation are superbly displayed on this beautiful ballad. "Heavens of a Hundred Days" is serenely ethereal, while "Rectangle Man" is pure straight-ahead swing in 4/4 time. Overall, the excellent production values, great songs, spectrum of moods, and innovative interplay among the trio members make this recording a must-have.
Tracks:
CD1
| | | |
| --- | --- | --- |
| 01 | Inuit Talk | 6:11 |
| | Your browser does not support the HTML5 Audio element. | |
| 02 | Bruxin' | 6:52 |
| | Your browser does not support the HTML5 Audio element. | |
| 03 | Circus | 5:01 |
| | Your browser does not support the HTML5 Audio element. | |
| 04 | Green Grove | 7:33 |
| | Your browser does not support the HTML5 Audio element. | |
| 05 | The Girl In The Hemp Shirt | 4:40 |
| | Your browser does not support the HTML5 Audio element. | |
| 06 | Chord-Free Gord | 5:25 |
| 07 | How Far is Callisto? | 5:49 |
| 08 | The Prarie Unfolds | 5:14 |
| 09 | Snark | 3:56 |
| 10 | Heavens of a Hundred Days | 5:41 |
| 11 | Rectangle Man | 6:03 |