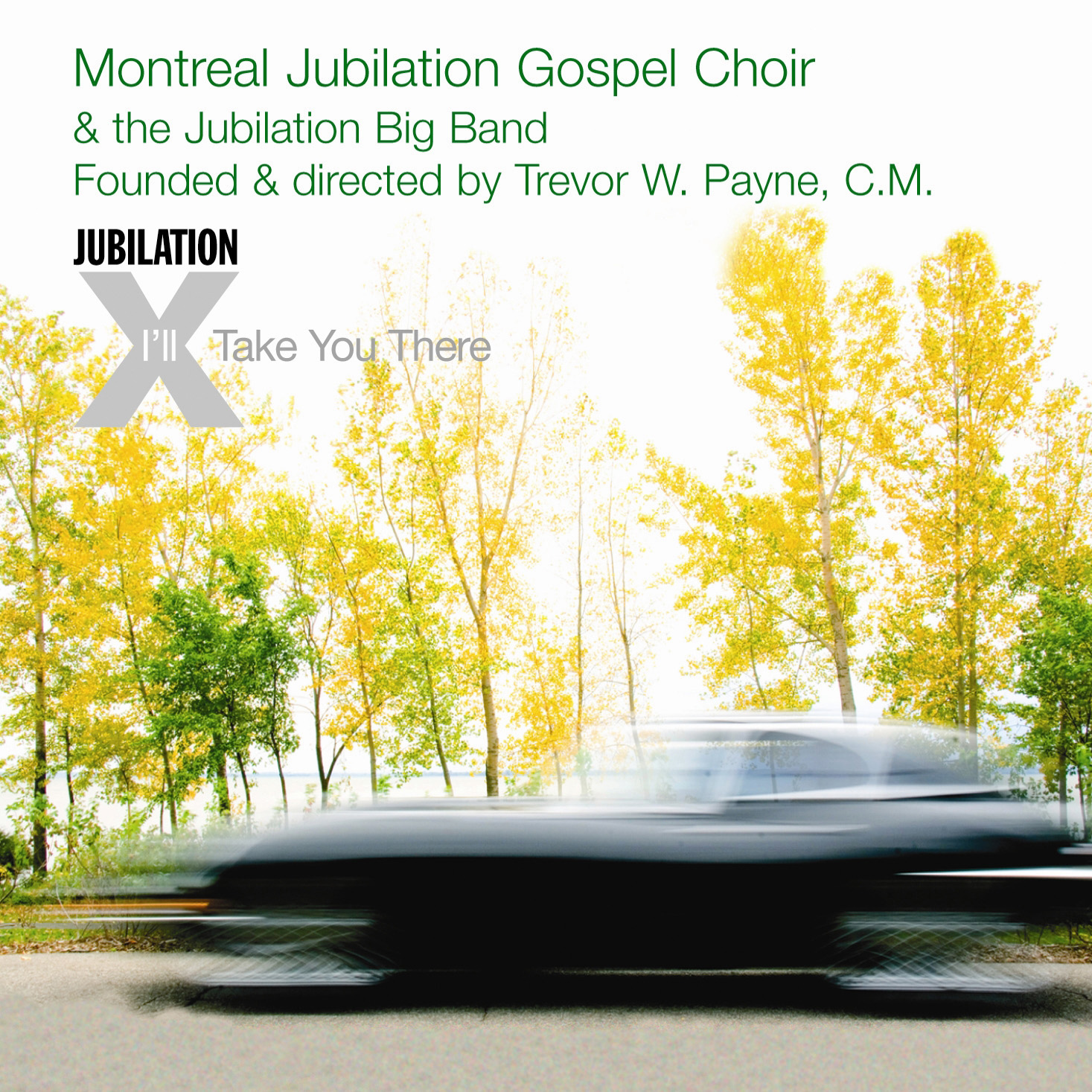 | UPC | REF# | Price |
| --- | --- | --- |
| 68944021529 | JUST 215 | 15 |
Jubilation X - I'll Take You There
Montreal Jubilation Gospel Choir Founded And Directed By Trevor W. Payne, C. M.
Label : JUST // Instrumental , Gospel , Choir // 2005-11-08
Many of us can recall the moment we first heard th...
Many of us can recall the moment we first heard the music that shaped our lives. Even in an age of mashups, MP3s and ringtones, we can clearly remember the golden oldies, the first dances, the desert island discs that define who we are.
For Trevor Payne, it was watching the great Ray Charles play, on an old black-and-white tv set in his Rosemont two-and-a-half in 1963. After successfully leading his flock, the Montreal Jubilation Gospel Choir , for 23 years, and having taken gospel to the highest level imaginable, Payne was looking beyond labels and genres for Jubilation's diamond release. A newfound interest in world music fostered by satellite radio, particularly the fascinating cross-pollination going on between R&B, soul and African music, got him musing, why not the music that got me where I am today? So in the beginning there was Ray , R&B's response to Africa's call, leading a dream orchestra on a rickety Wurlitzer, with Aretha and the Staples Singers, backed by the JB Horns (arranged by Quincy Jones,of course), Ravi Shankar on tabla and sitar, and Youssou N'Dour's African percussion section. If we were ever curious as to what music inspired Payne as a composer,arranger, performer, teacher, conductor—the soundtrack of his career, his life, hopes, and dreams—this would be it.
Tracks:
| | | |
| --- | --- | --- |
| 01 | Blue Waltz | 6:10 |
| | Your browser does not support the HTML5 Audio element. | |
| 02 | Oh Le De Da | 4:18 |
| | Your browser does not support the HTML5 Audio element. | |
| 03 | I'll Take You There | 3:38 |
| | Your browser does not support the HTML5 Audio element. | |
| 04 | Back to The Dust | 4:19 |
| | Your browser does not support the HTML5 Audio element. | |
| 05 | People Get Ready | 2:37 |
| | Your browser does not support the HTML5 Audio element. | |
| 06 | Hammer & Nails | 2:58 |
| 07 | Glory, Glory | 3:39 |
| 08 | O Mary Don't You Weep | 5:08 |
| 09 | I Still Haven't Found What I'm Looking For | 5:55 |
| 10 | He's a Shelter | 6:27 |
| 11 | Move On Up | 4:24 |
| 12 | A Soulful Hallelujah | 5:27 |
| | Your browser does not support the HTML5 Audio element. | |