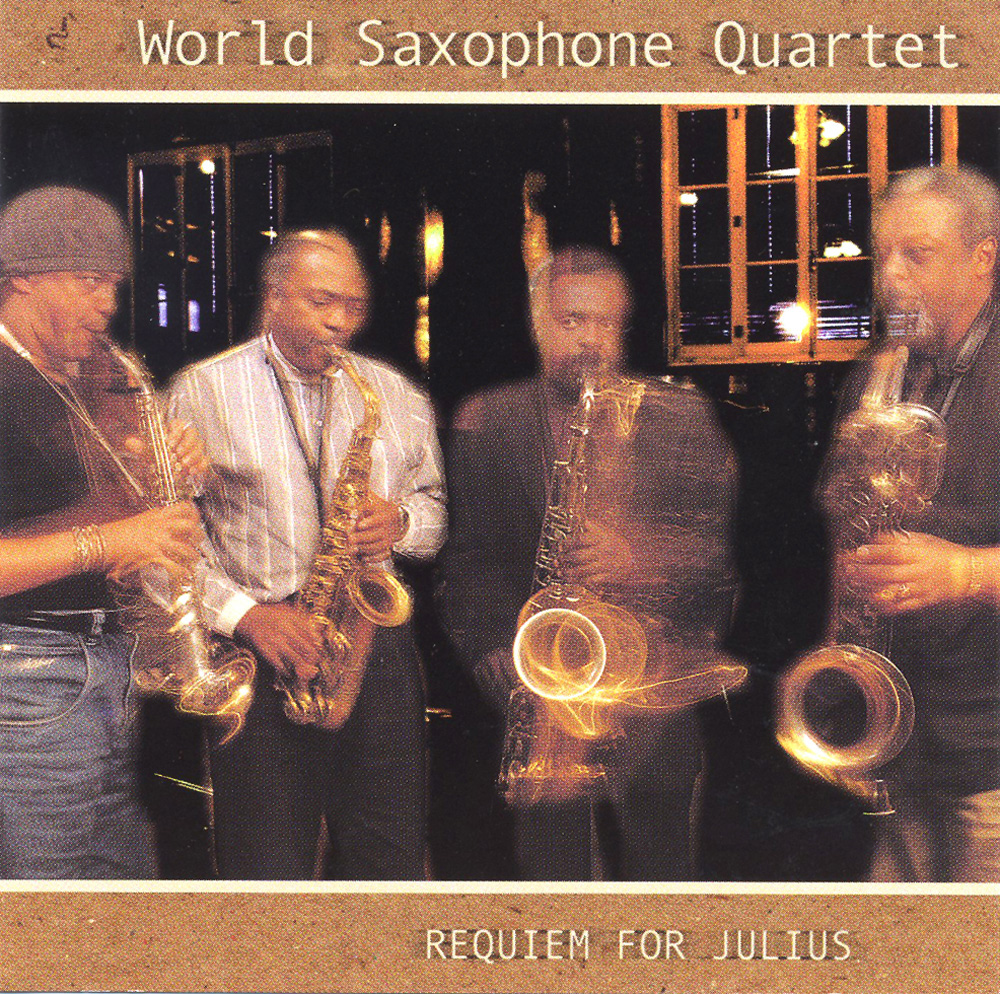 | UPC | REF# | Price |
| --- | --- | --- |
| 68944013722 | JUST 137 | 15 |
Requiem for Julius
World Saxophone Quartet
Label : JUST // Jazz // 2000-04-18
Requiem for Julius dedicates itself to th...
Requiem for Julius dedicates itself to the memory of founding WSQ member Julius Hemphill (here again replaced by John Purcell). The quartet stands alone—without its recent companion, African drums—and invokes its remarkable ability to trade off between tight arrangements and free improvisation. In fact, it's often hard to tell where the arrangements leave off and the improvisation begins. Despite the quarter century of musicianship shared between the other three founding members, Purcell plays with maturity and sensitivity, fitting right in.
The general feel of the record is reflective and downtempo, making generous use of space, although—as always—there are exceptions. The title track, a David Murray composition, rings clear as the strongest on the record: it manages to reflect a contemplative mood, while making effective use of melody and a bluesy sound.
-Nils Jacobson

Tracks:
| | | |
| --- | --- | --- |
| 01 | Ebony | 7:42 |
| 02 | Free And Independent Thought | 2:58 |
| | Your browser does not support the HTML5 Audio element. | |
| 03 | All Praise | 5:55 |
| | Your browser does not support the HTML5 Audio element. | |
| 04 | Requiem For Julius | 6:44 |
| | Your browser does not support the HTML5 Audio element. | |
| 05 | Le Sport Suite | 7:47 |
| 06 | Hurricane Floyd | 10:42 |
| 07 | Potato Vamp | 3:39 |
| 08 | Tone Poem | 5:51 |
| 09 | Blues | 4:12 |