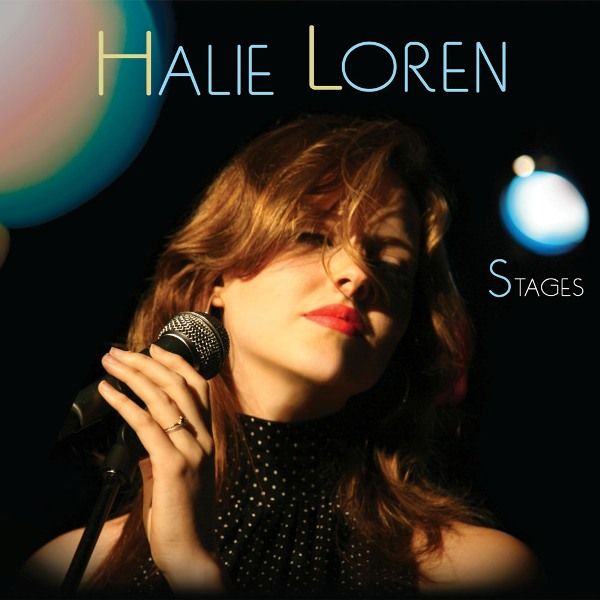 | UPC | REF# | Price |
| --- | --- | --- |
| 0 68944857425 | JTR 8574 | 10 |
Stages
Halie Loren
Label : JTR // Jazz , Vocal , Pop // 2012-07-10
Now available on iTunes:http://itunes.apple.com/...
Now available on iTunes:
http://itunes.apple.com/ca/album/stages/id543201892
Originally released in 2010, and now re-issued with two bonus tracks, Halie Loren's fourth album and first ever 'live' CD, Stages shines a spotlight on her abilities as a singer and interpreter of songs. Loren bridges together multiple styles and eras to create music that is both unique, timeless and endearing.
"No matter how vibrant the performer; no matter how talented the producer, it's simply not possible to get the full power of
a live show into a studio recording. Even one-off sessions
with no overdubs fail to get the whole aural picture on tape. This seems an important consideration as I sit here listening
to Wildy's World Artist Of The Month for June, 2010 Halie Loren's newest album, Stages, recorded during 2009 at two different venues in Oregon. Loren has an amazing voice, warm and sultry in a way that recalls the Great Ladies
of Song... if you want to be blown away, grab a copy of Stages and get comfy... Loren has the innate ability to sell a
song like she's lived it, making the experience so real that listeners can lose themselves for a moment.
5 Stars (Out of 5) "
Wildy's World June 2010
Tracks:
CD1
| | | |
| --- | --- | --- |
| 01 | Danger In Loving You | 3:17 |
| | Your browser does not support the HTML5 Audio element. | |
| 02 | Sunny Afternoon | 3:28 |
| | Your browser does not support the HTML5 Audio element. | |
| 03 | I Still Haven't Found What I'm Looking For | 5:43 |
| 04 | More | 4:06 |
| 05 | Cry Me A River | 4:50 |
| 06 | The Girl From Ipanema | 4:33 |
| 07 | Free To Be Loved By Me | 3:56 |
| 08 | Is You Is or Is You Ain't My Baby | 4:24 |
| 09 | Love Me Like A River Does | 3:37 |
| 10 | They Oughta Write A Song | 3:38 |
| 11 | High Heel Blues | 3:45 |
| 12 | Summertime | 6:03 |
| 13 | My Rainbow Race | 3:22 |
| 14 | I'd Rather Go Blind | 5:05 |
| | Your browser does not support the HTML5 Audio element. | |
| 15 | Nearness Of You | 4:58 |